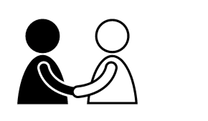 Mediation and resolving conflict
We undertake mediations, provide advice on mediation service innovation, training and accreditation. 
We have developed a group mediation process - the Rich Dialogue Process - this can be used with groups to bring them together to discuss divergent views on controversial issues.
Contact us now regarding how we can assist with mediation or if you are interested in the Rich Dialog Process. 
FC2018