Psychologist, organisational strategist and tech entrepreneur; Fulbright Senior Scholar; Honorary Research Fellow Massey University; has run Parliamentary and University research groups; helps organizations and governments do strategy better and measure impact. Get in touch to talk further.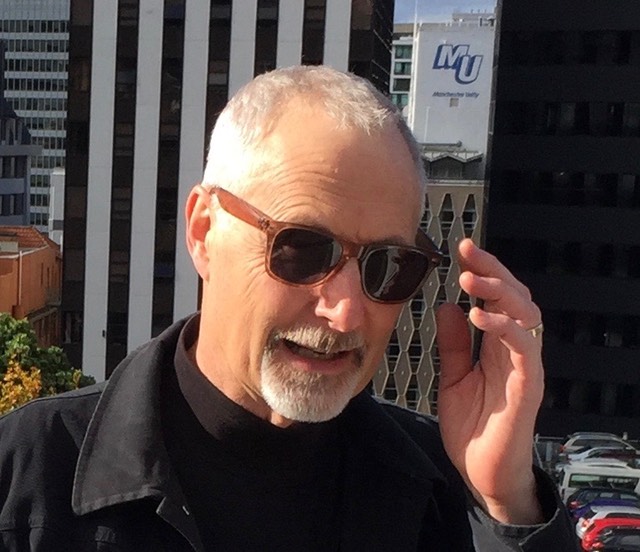 Details of my work in some specific areas:  community development | climate change | Public sector policy and machinery of government.

As a tech entrepeneur, I develop tools to make outcomes and strategy work easier. Co-Founder DoView (R) Strategy and Outcomes Software Startup which is used in 50+ countries and achieved much sought-after Gartner Cool Vendor status. DoView allows real-time building, amending and sharing (using a common standard) of multi-layered strategy models of what people, organizations and governments are trying to do.

As an outcomes strategist, I consult on societal outcomes and organizational strategy. I provide high-level advice on performance management, impact evaluation and results and outcomes-focused contracting. Fulbright Senior Scholar, Honorary Research Fellow Massey University, I have undertaken outcomes assignments for international organizations such as the IMF and multiple government agencies in almost all sectors.

As a clinical psychologist, I'm interested in the psychological impact of a hyper-disruptive world, including - AI, social media, social cohesion, stress and wellbeing. I am fascinated by how technology is increasingly 'curating' individual human development. I am also interested in specific areas such as interventions to help entrepreneurs and senior managers deal with stress arising from working in roles involving highly risk-based performance rewards.

Used in 50+ countries for building visual strategy (outcomes) models in real-time in meetings. Extracts the mental model of people's strategy so they can then use such models to implement strategy faster.

New theory integrating organizational strategy, prioritization, alignment, attribution and accountability. See a summary and Three Minute Outcomes videos which show how the theory can be applied in practice.

Boutique consulting company doing high-end consulting on strategy, government-wide outcomes and accountability systems, and impact measurement methodologies.
Recent media Opinion Pieces

When a heat wave strikes in an area where the weather is usually cool, there is a tendency for some people to wander around saying how nice they are finding the warm weather. While it is hard to attribute any one weather event to climate change, such events are exactly what one would expect as climate change rolls out. From a sensible risk management point of view, such events should motivate us to act to confront the risks presented by climate change.

There has been a lot of climate change doom and gloom around, however things are now moving fast as public opinion changes. Many people are now realising that it is time to face the climate change challenge head on. New technology can help us out in various ways if we adopt a positive view and seize the moment. It's time to now move forward and embrace the multiple opportunities that are opening up around constructively responding to climate change.



Extinction Rebellion's mounting civil disobedience and recent school strikes show increasing concern about climate change. This might accelerate if a recent UK Met Office prediction of an exceptionally hot next five years for the globe plays out. Public opinion may harden on climate change as the public grapples with the fact that to be reasonably certain of avoiding tipping points we need to not only reduce further emissions but also work out how to actually start extracting carbon dioxide from the atmosphere.



While the world is making great strides in medicine, technology and the physical sciences we are seeing some deterioration in the social realm. Given this, how does it make any sense to continue to deny social scientists access to the peak scientific award - the Nobel Prize?

Concern about Facebook and other social media manipulation is now reaching Peak Angst. The problem is not social media manipulation. The problem is that we don't have a way of paying Facebook to manipulate us to be who we want to be, rather than who advertisers want us to be.
Comparing schools on raw student achievement does not allow for differences in their student intake. It's not a good basis for comparing schools. If you think it is a good idea to compare schools, you at least need to look at 'value-added' to students' academic performance.

When a high profile event occurs, some expert is happy to come up with an 'estimate'. For instance, the cost of damage in the case of an earthquake. But often such estimates are not based on the details of the particular situation, but rather just plucked from hard-to-verify mathematical models.

Visualization provides so many benefits in so many areas that I'm shocked when people just don't get it. One example is software support calls where the support person is not able to view our screens while they talk to us. It's a timewasting nightmare we just don't need.
When setting targets, those who set them, plus their stakeholders, want to know if such sets are good or not. You can only answer this question if you have communicated the underlying strategy the targets are attempting to measure. This is best done in the form of a visual strategy model.
Other media coverage

Another story on our Startup's Gartner Cool Vendor recognition.

Lessons learnt as a subject matter entrepreneur getting our Startup to Gartner Cool Vendor recognition.
Our Doview software used for aspects of planning of a US$3.5 billion Danish railway refit project.
FC2018